Welcome!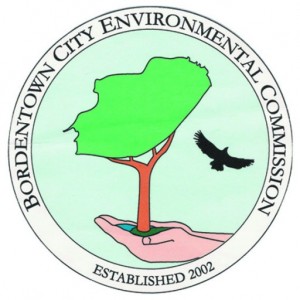 New Members Needed!
The Environmental Commission is accepting applications for openings on the commission. If you have an interest in the environment and want to serve your community with a motivated and environmentally-oriented group of people, then consider joining us! Click here for an on-line application. Write in "Environmental Commission"
Thanks for visiting. The Bordentown City Environmental Commission (BCEC) is pleased to welcome you to our site where you can find out who we are and what we do. Just click on the links above to check on what programs and events are coming up, get information on environmental and sustainability issues and opportunities we are all being faced with, link to other organizations in the community, and how to contact us with your ideas, concerns and recommendations. Don't forget to join our mail list so you can be informed as soon as we announce special programs and events – you'll find a sign up form on the "About" page.
MEETINGS:
Environmental Commission regular public meetings are held on the second Wednesday of every month.
Click here for a complete calendar of meetings and events
We encourage and welcome solar and other renewable energy industry professionals to attend and recommend improvements to our current zoning and permitting procedures.
They are held at the Carslake Community Center, 207 Crosswicks St. in Bordentown – 7:00 pm.
---
You'll also learn about our outstanding Green Team, a subcommittee of the BCEC composed of City residents who do the real hands-on work keeping our community certified in the New Jersey Sustainability program. They always need volunteers. Click on their link above and find out how you can help.
---
SUSTAINABILITY….
We abuse land because we regard it as a commodity belonging to us. When we see land as a community to which we belong, we may begin to use it with love and respect. – Aldo Leopold