Climate change has been rearing its ugly head here in New Jersey and around the world! We don't have to stand by and watch. We all can do our part to help slow it down. We at the Bordentown City Environmental Commission are doing everything we can to help. We've created this page to give you some information and ideas on how you can get involved. We'll be adding to it as we go along.
Let us know if you have any ideas or any links to places that might help us all, and we'll consider listing them here.
Another way to help is to become a volunteer member of our Green Team. Click here to see what the Green team does, and how you can get involved.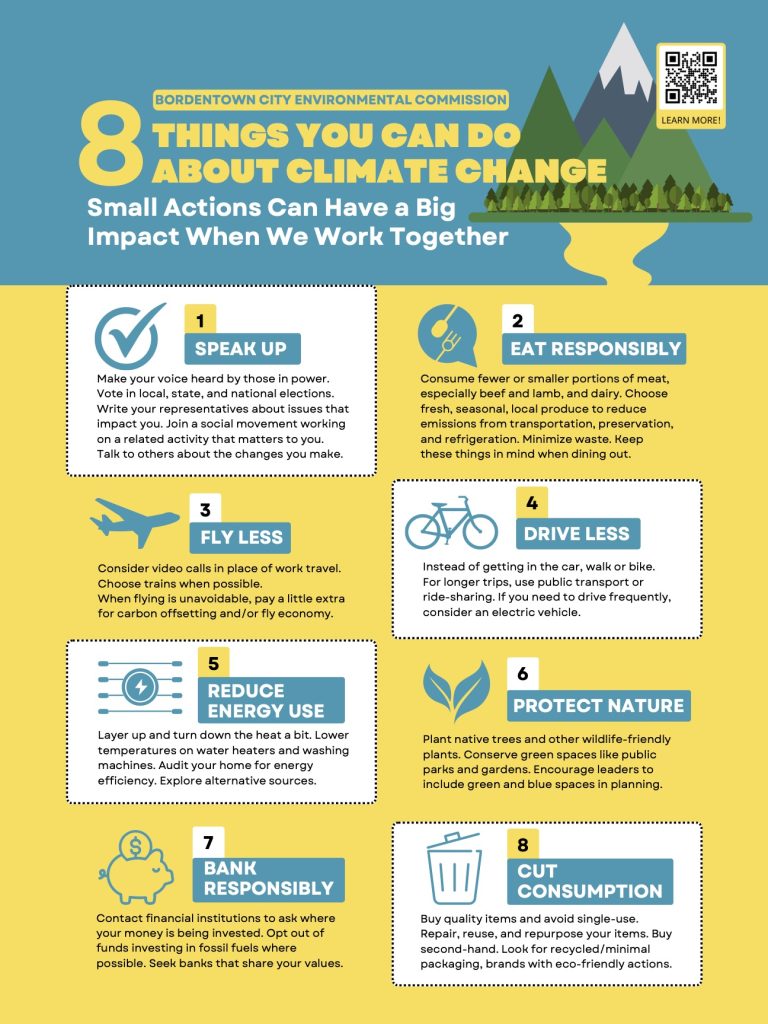 NPR's Climate Week – Individual actions you can take to address climate change