Join us this Wednesday, July 28, 2021, 7 PM at Carslake Community Center either in person or via this Zoom link
https://us06web.zoom.us/j/82264350184?pwd=VDMyMTBhZlF5cVRTdFAxTWVpUmNmdz09
to learn more about this growing problem that's aggressively affecting our own city.
Dr. George Hamilton, Extension Specialist in Pest Management at Rutgers University, will be joining us as a guest speaker to discuss the problem and to answer your questions.
Dr. Hamilton has degrees in Environmental Biology (BA), and Entomology (MS, Ph.D.) and has been a member or the Rutgers University faculty since 1987. He is also currently chair of the department of entomology. His research interests in biological control, the development of IPM tactics to manage pests and invasive insect pests such and the brown marmorated stink bug and spotted lanternfly.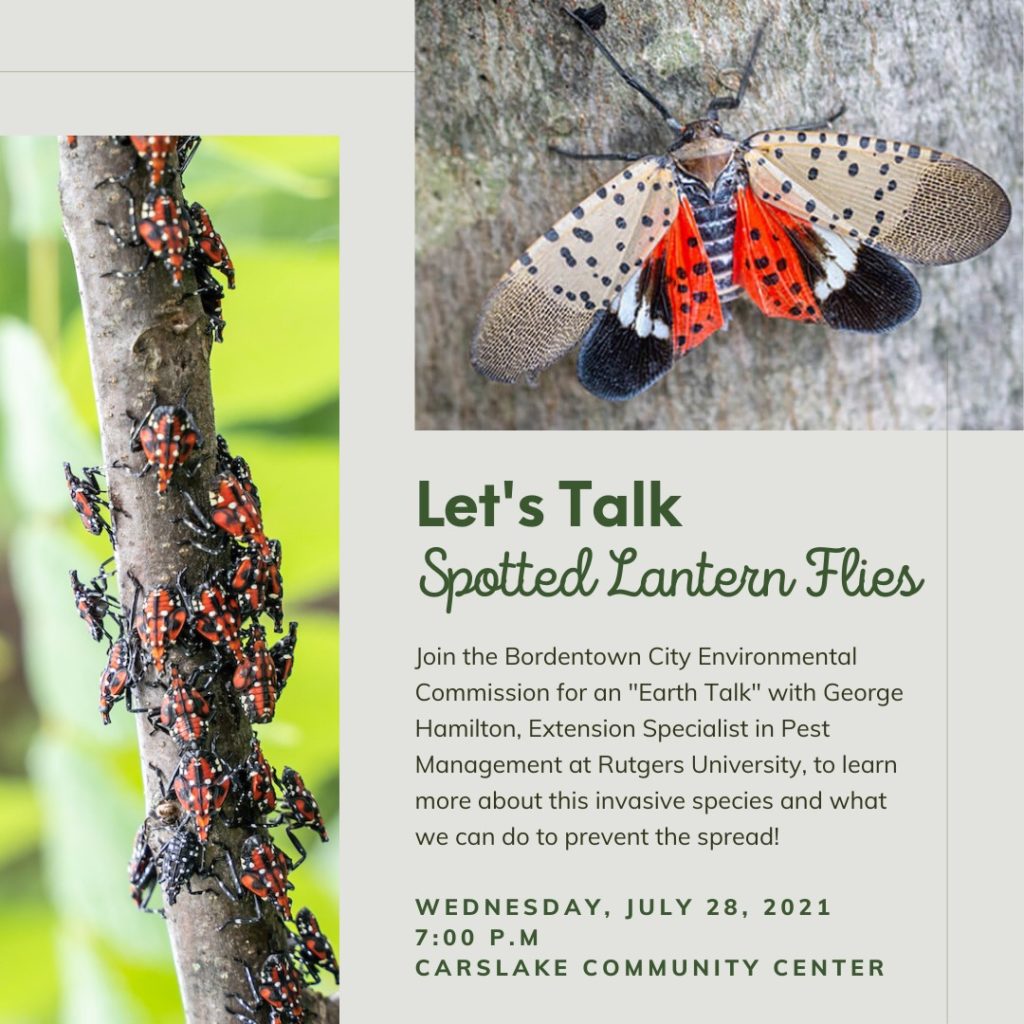 ---