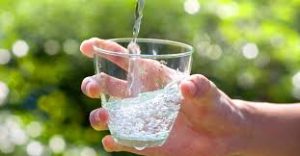 What's in Your Water???
Don't Miss This Important EarthTalk
on Tuesday, May 24th at 7 pm
Carslake Community Center
207 Crosswicks St.
Bordentown City
George Hann, the Water Engineer for the City of Bordentown will discuss the state of our local water — including all aspects of supply, treatment and testing. He'll also talk about current and planned improvements and expansion.
George is a professional engineer who provides engineering services for water treatment plant, water source wells, distribution systems, and storage. His responsibilities include assistance operational management. NJEIT funding for new production well and radium removal  treatment plant modification.
Make sure all your family and friends attend to learn more about how Bordentown City is ensuring our important water resources are clean and safe for us all.
---